Officers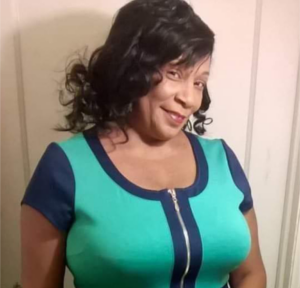 Ms. Willie E. Hubbard Brooks, M. ED, BBA(Accounting) Founder and CEO,, of BenCheri Educational Center, was born and raised in the Acres Home Community (the "44) and has been very active throughout her lifetime by giving back to the community in various capacities. Ms. Hubbard Brooks previously worked as a Math and Reading tutor at various Houston local Middle Schools from 2006-2015. Ms. Hubbard Brooks has been in education for 16 1/2 years. She began her career in 2006 at numerous schools in Houston ISD as a Degreed Associate Teacher, HISD Apollo program from 2011-2015 as an Intervention Tutorial Instructor for 6th-8th grade Math and Reading. During this period, Ms. Hubbard Brooks started her own Educational 501C3 Non-Profit Organization, BenCheri' Educational Center in 2014 and is currently continuing renovations on the facility to run this business. Prior to working in the Education field, Ms. Hubbard Brooks worked as a Senior Accountant at various Oil and Gas Companies in Houston, Texas. During her spare time, she worked with a local After-school program to ensure the success of all the children she would come in contact with. Ms. Hubbard Brooks is a native Houstonian who received a bachelor's degree in Business Administration, with a concentration in Accounting from Prairie View A&M University and a master's degree in Education from Grand Canyon University. Her Accounting, Educational and Entrepreneur background and personal experiences,(which she learned from her mother, Dorothy Mae Harper Hubbard, and who was also her inspiration, mentor and was definitely groomed by her mother to be the person she has become, which is to serve others and give back to the community and other), has helped make our communities safe, secure, and wants to restore the vitality of its' treasured history. This has shaped her to be the person she is today. Her purpose in life is to shape as many students minds in a positive and intellectual way by narrowing the illiteracy gap among our youth of today and to maintain the stability of our elderly by offering may resources to make the communities she touches evolve.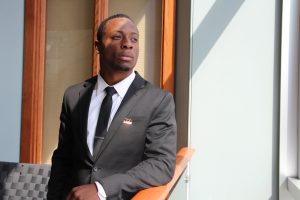 Mr. Benjamin Nathaniel Brooks, BS, President and Executive Officer hails from the Third Ward community of Houston, Texas, and is a corporate professional with a commitment to community empowerment. Benjamin's experiences growing up in a predominantly low-income neighborhood and his family's commitment to education have allowed him to achieve academic success while at the same time inspiring him to work toward empowering others from similar backgrounds. At the age of 18, he graduated high school with both his diploma and college associate degree, which is a testament to his devotion to academic achievement. Benjamin then graduated from Georgetown's School of Foreign Service, one of the most prestigious programs in the country, with a degree in International Politics and a focus on Security Studies. However, he takes the most pride in the community work he was able to engage in while at Georgetown. He served as both a coordinator and tutor with the After School Kids Program (ASK) where he was able to interact with court involved youth in DC. This gave Benjamin the opportunity to become a mentor to students who live in communities similar to where he grew up and help them avoid the pitfalls associated with the pressures that exist in these communities. The lessons learned through experience and through his interaction with others from various backgrounds motivate Benjamin to work toward inciting positive change no matter where he goes.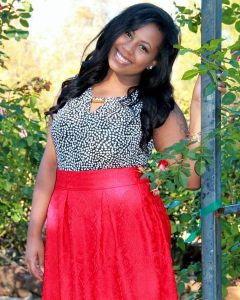 Mrs. Sheree Nicole Brooks Ewings, BS, Executive Director, Treasurer, is a native Houstonian. She attended Jack Yates High School, graduated with honors and was very active with various school activities. She received her Bachelors of Science degree from Lamar University in Beaumont, Texas with a concentration in Communication. She currently works in the administration portion of a newly implemented chain of Emergency rooms located in the Golden Triangle. In the past 4 years she has been involved in the Insurance and administrative side of the healthcare profession.  I value education and professionalism in myself as well as those I surround myself around. I have been in the medical field for quite some time but have a niche for creativity and extra curricular activities. I believe that being a well rounded individual is being a smart one. I highly advocate for higher learning and mental health in found minds and believe it is the basis of a strong societal structure. I believe that programs like this, do matter, and I pray that they continue in a world where my young daughter may experience the importance of an education. With personal attachments to the Acres Homes area, she supports any efforts that go toward seeing the community flourish in a positive way.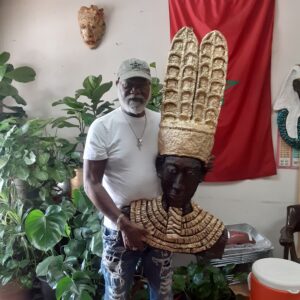 Mr. Aaron Lundy, Art Teacher and Playwriting Instructor and Experienced Cosmetologist, has been an Art Instructor and Artist for approximately 50 years. He is dedicated in his community of 3rd Ward and has worked with BenCheri' Educational Center for three years. Mr. Lundy has been involved in numerous events in the communities of Acres Homes, 5th Ward, 3rd Ward and surrounding areas in Houston, Texas. He has taught Art to many of his children, grandchildren and now great grandchildren. He has created numerous of his pieces in his Beauty Salon and displays his works there. He will be teaching our students Playwriting and hold Plays at our Center in the near future. He has been working on numerous projects and we will have events soon to display his work, along with the work he has taught our students. His passionate demeanor and hard work toward helping others, is beneficial to the success of BenCheri' Educational Center.